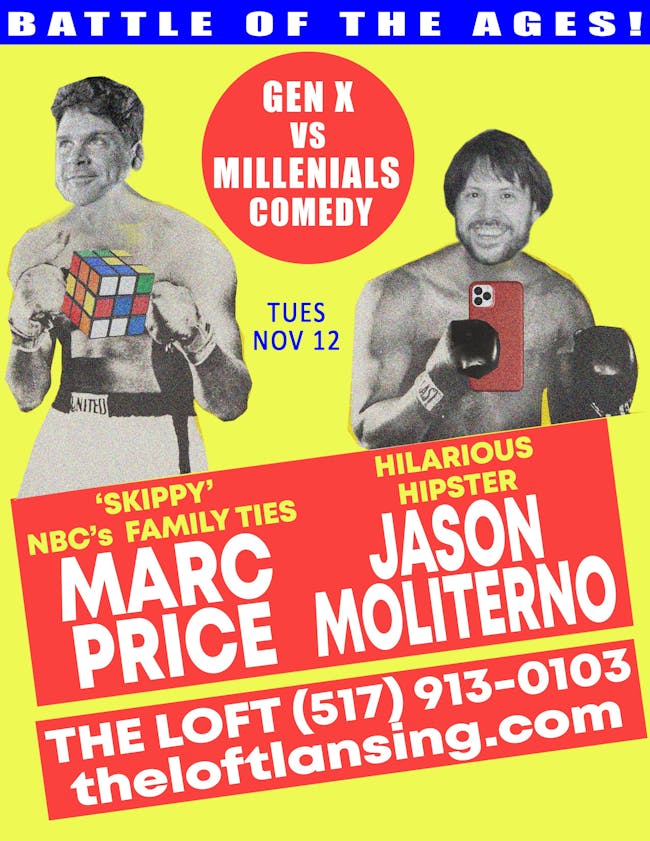 Marc Price
Jason Moliterno
$18.00 - $20.00
Sales Ended
Marc Price, who played Skippy on NBC's classic hit series Family Ties will be joined by rising star Ohio comedian, Jason Moliterno.
Marc's Bio:
Loved by millions as Skippy from the hugely popular 80's sitcom Family Ties starring Michael J Fox. Check out his stand up comedy tour to find out why the Los Angeles Times calls him "refreshingly bright" and the Boston Globe says he's "wickedly funny."
As a stand up comedian Marc has opened for Jay Leno and Jerry Seinfeld. He's starred in movies, hosted late night talk shows and more recently he's the cameras writing and producing for E! TBS, Disney Channel, Animal Planet, GSN, Showtime and more.
Jason's bio:
Jason Moliterno began performing comedy in 2012. He drives around the Midwest, pleasing audiences with his strange observations, which he tries to pack with smart wit and a little absurdity. Then he leaves, finds a gas station, and buys their largest block of cheese. Jason won the Future Feature Contest in Akron, Ohio in 2017, and has appeared in the Accidental Comedy Festival, Cleveland Comedy Festival, and the Whiskey Bear Festival.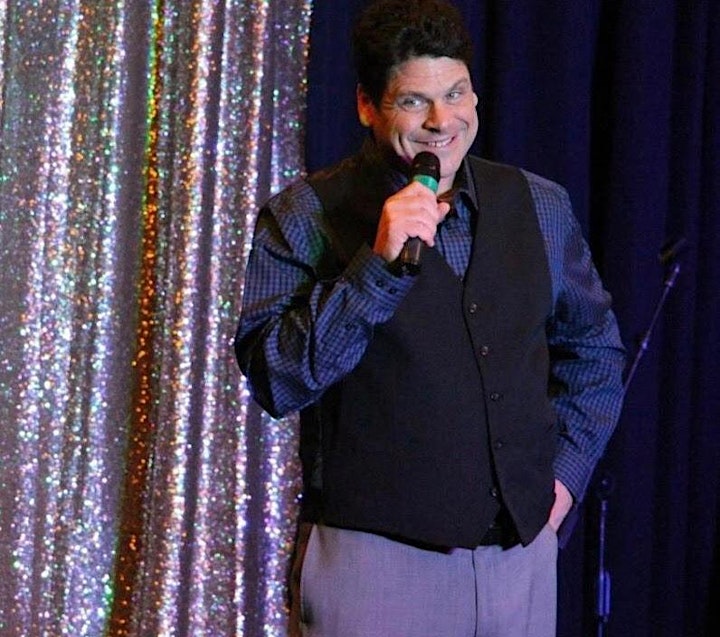 Venue Information:
The Loft.
414 E. Michigan Avenue
Lansing, MI, 48933