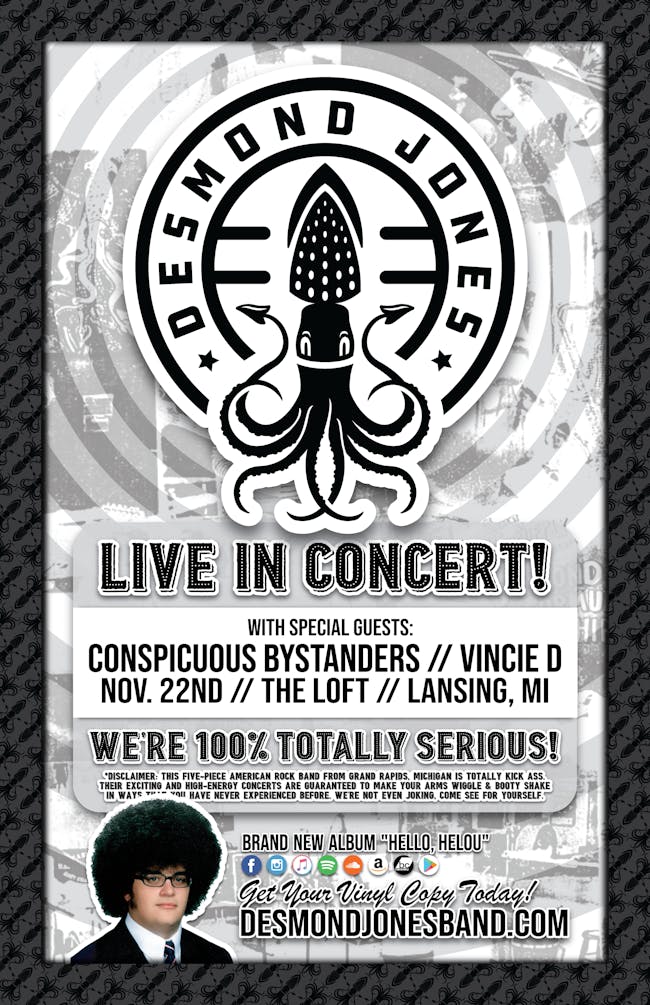 Desmond Jones (2)
Conspicuous Bystanders, Vincie D
$10.00 - $12.00
Sales Ended
Desmond Jones Returns for an amazing night of music!
Desmond Jones - Desmond Jones is a five-piece American rock band from Grand Rapids, Michigan. With original music written to complement the group's sound as a whole, the music is centered around melodic guitar riffs, smooth bass lines, funky drum beats, and tasteful saxophone.
Since 2012 this unique group has played with groups like Papadosio, Dopapod, The Werks, Kung Fu, EOTO, Marco Benevento, TAUK, The Verve Pipe, Badfish, Here Come the Mummies, The Main Squeeze and many more. The group takes influence from Frank Zappa, The Grateful Dead, Phish, Charles Mingus, The Band, and Led Zeppelin to name a few.
Desmond Jones puts on exciting and high energy shows and is proud to say that each set list and each song is different from show to show.
Bandcamp: https://goo.gl/PumJtL
iTunes: https://goo.gl/NhpX7j
Spotify: https://goo.gl/zU4ZBR
SoundCloud: https://goo.gl/N3W5MB
YouTube: https://goo.gl/c5swtB
Conspicuous Bystanders - Like Amy Winehouse died when a Led Zeppelin crashed on Black Sabbath.
Vincie D - Vincie D is a three-piece energy field that sweeps the world into a new earth. A mixture of indie rock, indie pop and surf tunes that entrance the crowd into movement. They have learned from the likes of David Bowie, The Strokes, Vampire Weekend and more!
Advance tickets can be also be purchased, fee-free, over the bar at Taps 25 (located below The Loft.)
Grab a slice of pizza before, during or after the show at Good Slice Pizza Co!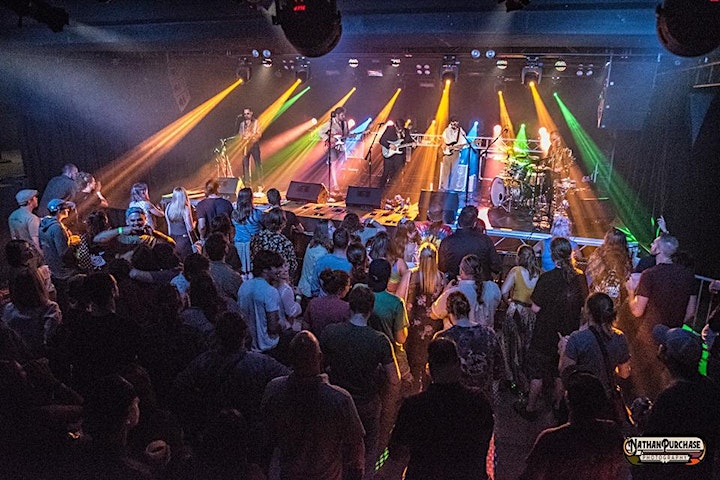 Venue Information:
The Loft.
414 E. Michigan Avenue
Lansing, MI, 48933